標準用量:5%-10%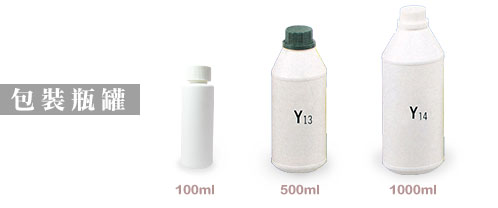 洋甘菊純露
Chamomile Hydrosol is a 100% saturated solution that is separated from the fresh petals during the extraction of chamomile essential oils. The ingredients are naturally pure and pleasantly scented and they are complementary to chamomile essential oils.
Chamomile is known as 'noble flower' in Latin and 'Apple Fairy' in ancient Greece. The Egyptians dedicated chamomile to the sun and praised it as the god grass. Sacrifice is used as a problem to deal with nerve pain. The treatment of snake bites with chamomile in Roman times was a common knowledge for the people.
Chamomile is divided into two types due to different origins and different effects: Roman chamomile and German chamomile. German chamomile is a beautiful sky blue slightly better than Roman chamomile. Its leaves have apple sweetness warm and lush vegetation; flowers with apple aroma bright green; flowers are golden yellow conical; . When picking dried flowers it is better to use too dark color complete leaves and no moisture.
In Europe chamomile essential oils and pure water are mostly chamomile whole plants (flowers stems leaves) extraction but also like the French flower town Ai Meisha only use Chamomile flowers to make pure water this type of pure milk has more sweet taste of apples. more suitable for baby and female delicate skin care.
Power edit
Chamomile Hydrosol can improve acne allergies eczema and burns. It can be said to be one of the purest dew for the skin. It has anti-inflammatory and soothing properties. It is used on sensitive and acne-prone skin. It is excellent for dry and sensitive skin. It has a good effect on the treatment of facial paralysis herpes eczema warts and microvascular rupture; it can be used to protect the most sensitive facial skin of the face and it is effective in treating facial sores and red marks increasing skin resistance.
How to use
Pure dew is very mild in nature does not irritate the skin and can be used directly without dilution so it is very versatile. Can be used for skin care such as make-up water make masks use wet cotton compresses make base oils and essential oils to make creams or lotions etc. such as hair care spray hair on hair to make hair smooth and soft prevent UV damage Prevent hair from contaminating fumes and other effects; such as bathing adding pure dew to fragrant bath indoor spraying of flower water as pure natural air freshener inhalation of pure dew vapor etc. are all good ways to use pure dew.
Pure dew can effectively improve the skin's lack of water and endocrine problems. Cover your face every night with a paper film soaked with pure water or use as a toner after cleansing. After several weeks of continuous use skin moisture has increased significantly and the skin tone has become transparent and shiny. In addition to the 100% skin moisturizing effect there is a full makeup effect to make the skin even after makeup.
1. Lay the face - soak the mask paper with pure dew apply it on the face to 80% dry remove it do not wait until the film is completely dry before removing it so that moisture and nutrition will be sucked On paper film and in the air
2. Alternative Toner - After each cheek spray the pure dew on the face gently tap the face with your hand for several weeks the water increased significantly.
3. Skin care - such as make-up water base oil and essential oils to make creams or lotions etc.
4. Facial Spray - Mix one or several kinds of pure dew to make facial spray. When the skin absorbs rapidly and feels dry spray it again. The interval between dry skin will gradually increase. Repeatedly spray 10 times the skin moisture content will be A lot of improvement in a short period of time then spray once every 3 hours the skin will be able to maintain the state of fresh water every day have a special effect on a variety of skin types
5 hair care - spray on the hair smooth hair and smooth prevent UV damage contaminated fumes etc.
6. Bathing - add pure dew for aromatic bath
7. Indoor spraying - as a natural air freshener spray a few indoors
The whole room is filled with a charming intoxicating romantic and fresh atmosphere that can be used during the day and night
Save method edit
Pure dew is relatively easy to degenerate due to the absence of additives such as preservatives. However because pure dew contains a large amount of trace elements and its water-soluble essential oils it has its own anti-bacterial ability. Therefore as long as the proper preservation pure dew or not It will be deteriorating; pay attention to the following aspects when saving:
1. Keep it in a cool place avoid direct sunlight and store it in the refrigerator at low temperatures.
2. Please keep it properly and keep the package clean. If you buy a large bottle it is best to use a small bottle to separate out so as to avoid pollution of pure dew.
3. The pure dew contains antibacterial ingredients that are volatile. Remember to cap the bottle after use.
Variety editing
Chamomile Hydrosol
1. Roman Chamomile Hydrosol and Rose like Lavender Hydrosol are one of the most powerful pure dew containing a large number of esters and the Shu Min effect is particularly noticeable. Its main role is to calm the skin soothe skin sensitivity reduce swelling and anti-inflammatory fine fine blood vessels reduce chemical substances or high concentrations of essential oils on the skin can make the skin produce protection especially suitable for delicate and sensitive Skin makes skin healthy and full of radiance.
2 Chamomile Hydrosol is very effective on skin care can calm rash sensitive erythematous acne acne lice and skin redness and other symptoms. Like Lavender Hydrosol it can be used to treat burns and sunburns. After sun exposure Chamomile Hydrosol can be used to moisturize the skin after sunburn to prevent skin sunburn prevent melanin deposition and strengthen tissues. elasticity. It is the best all-round makeup remover cleanser and lotion.
3 chamomile because of its acidic pH the effect of convergence is very strong; for very dry red skin or skin with similar symptoms should not be used alone or long-term use. It is effective for acne and oily skin when used in combination with orange blossom or tea tree pure water; it is suitable for very dry skin when used with lavender or roses.
4. The low pH of Chamomile Hydrosol makes it ideal as an irrigant or sitz bathe as well as calming pruritus and Philippine infectious inflammation. Used in conjunction with Tea Tree Hydrosol to treat vaginitis and thrush. Treatment of men's underarm itch and general physical hygiene is also very easy to use.
5 Roman Chamomile Hydrosol is the first choice for baby care. From the moment you are born you can use it with peace of mind
add bath water or sleep as a sleep. The mother can dilute it and then wash the breast to prevent chapped or painful nipples. The sedative properties of Roman chamomile can make the feeding time more relaxed and comfortable. Diaper rashes and rashes and pain can be soothed with diluted Roman Chamomile or Roman Chamomile Hydrosol and Lavender Hydrosol can be used directly and wet at 50:50 on delicate skin. New mothers can also be used for wet compresses or sitz baths to help postpartum soothing.
【Efficacy】: Suitable for sensitive redness eczema inflammation oily mixed skin use. It can soothe and improve the skin's allergy phenomenon and has excellent convergence and purification effect on acne-prone skin.
Reduces the effects of burns blisters inflamed wounds soft skin and healing wounds;
Stabilizes red and swollen skin after sunburn prevents sunburn and prevents melanin deposition.
Sound restoration of keratin (such as photo-sensitized skin too horny skin etc.) anti-allergy (appeasement and treatment of allergic manifestations on the skin) strengthening of microcirculation (such as repair of red blood) convergence of drainage (improvement of the bags under the eyes Erosion etc.) enhance metabolism (by strengthening metabolism with a certain degree of whitening effect)
German chamomile is one of the four eye drops which can be used to cleanse the eyes such as reconcile the eye with the permanent flowers of Italy has a very outstanding effect on dark circles.
【Applicable Skin Type】: Suitable for all skin types.
【Usage】: Instead of daily skin care toner use it directly after cleansing. Take 15 - 20 ml of pure dew put the mask paper into the mask paper and soak it do mask wet application for 15 - 20 minutes when the mask is not completely dry the best removal effect.
[Storage Method]: Please keep it in a cool dark place. Avoid frequent changes in temperature and humidity.
[Shelf Life]: Due to the absence of preservatives the storage conditions are generally 1-2 years.